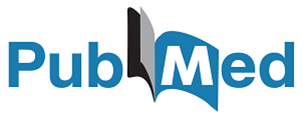 Goals and Objectives
By the end of this course, you should be able to:
1. Understand PubMed's scope and content.
2. Build a search using PubMed search tools (Details, Filters, History, Search Builder, etc.)
3. Manage your results using Display, Sort, Clipboard, Save, Print, e-Mail.
4. Save your search strategies.
5. Link to full-text articles and other resources.
6. Use special queries and other PubMed/NCBI tools.
PubMed
Database produced by NLM (National Library of Medicine) containing bibliographic references, including abstracts of articles from thousands of bio medical journals.
Calder Library Video Training Sessions
PubMed For Scientists
In this Webinar designed for scientists you will learn to more efficiently search by author; explore a subject; use filters to narrow your search; find the full text article; and set up an e-mail alert for new research on your topic. Includes an informative question and answer period.
PUBMED PRACTICE EXERCISES
Search for throat cancer and HPV. Limit your results to review articles written in the last 5 years.
Find articles with the word "tropical" in the title written by an author affiliated with the University of Miami.
Find references about the relationships between circadian rhythms and either cortisol or melatonin in humans.
Using MeSH, find citations on the hazardous effects of the MMR vaccination on humans, published within the last five years, in English.
Using MeSH, how many citations can you find about the ethics of liver transplantation?
Using MeSH, find citations to articles about schizophrenia resulting from prenatal exposure to influenza.
Using MeSH, find articles on clinical trials using light therapy to treat seasonal depressive disorder, published in English. Show all results to Display the Abstracts. Select three or four citations and save them in a Collection titled Light Therapy. Share the collection.