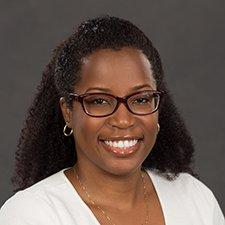 Kelsa Bartley
Education and Outreach Librarian


k.bartley@med.miami.edu


(305)243-5530
Kelsa Bartley is the Education and Outreach Librarian in the Learning, Research and Clinical Information Services Department at the Louis Calder Memorial Library. She joined the University of Miami Libraries in 2013.
Kelsa has a Master of Science (MS) in Information degree, with a certificate in Health Information Technology from Florida State University. She has a Bachelor of Fine Arts degree in Photography from Barry University, in Miami Shores, Florida.
Kelsa's role includes providing library education and research services, in addition to outreach and promotion of library services and resources. She co-leads the Marketing Team, creating content for the Library's promotional materials, displays, online presence and social media. She is also Calder Library's EndNote Specialist.
Kelsa is a member of the University of Miami Library's Diversity, Equity, Inclusion and Accessiblity (DEIA) Committee and one of the Library's representatives on the University of Miami Miller School of Medicine Dean's Diversity and Inclusion Council. She is a committee member on the Diversity, Equity and Inclusion (DEI) Committee for the Medical Library Association (MLA). She is also a member of the Journal of the Medical Library Association's (JMLA) Editorial Board and Equity Work Group. Her research interests include diversity, equity and inclusion in libraries, library marketing, outreach and social media, library instruction and instructional design and also wellness and wellbeing in libraries.
To schedule a consultation for citation management assistance using EndNote, please email:
k.bartley@med.miami.edu
.